Global accelerator Startupbootcamp invited Goodsomnia AB to join the 2018 Digital Health accelerator program in Berlin.
During these Selection days, our company was chosen as one of the TOP Digital Health start-ups in Europe in 2018. 1 of 10 from 3000 start-ups in Europe. It is one of the most serious and huge global health accelerators in Europe.
The program is supported by major pillars of healthcare: Sanofi, Munich Re, Berlin Institute of Health, Deutsche Apotheker- und Ärztebank, Vilua and legal support via Dentons.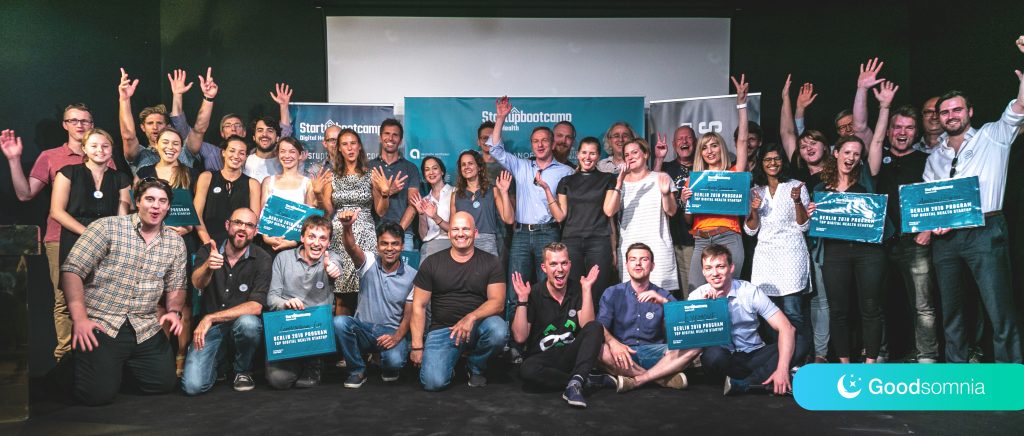 This means that our project will be plugging into their expertise, exposure channels, APIs and unparalleled access to their deep digital health network of Digital Health industry professionals from around the world. That, along with the support of 150+ industry mentors, make the program a solid launchpad for fast-growth global start-ups.
If we do our job well (and we will), Digital Health Berlin 2018 program will help us:
Do our work faster and more professional, with a year's work done in 3 months and a new pace of execution;
Show clear proof of concept and the path to profitability;
Develop a clinical validation plan and start rolling it out;
Actively engage with corporate partners for pilot projects, market access, investment.
There are several benefits for a company when Startupbootcamp accepts it. For any company that dreams of launching in Europe, Berlin is the perfect place to be. The most obvious one is that when we have made it in Berlin, we can make it anywhere in the world, given the German love for regulations & technology.
That is why we are opening an office in Berlin at the end of the next 3 months. Therefore, it means that all our team will live in Berlin for 3 months and after the program, working hard with Startupbootcamp Digital Health team and mentors.
Berlin has proven itself as the ultimate playground for healthcare innovation and boasts 35 large research institutes and universities focusing on life sciences, including internationally renowned institutions.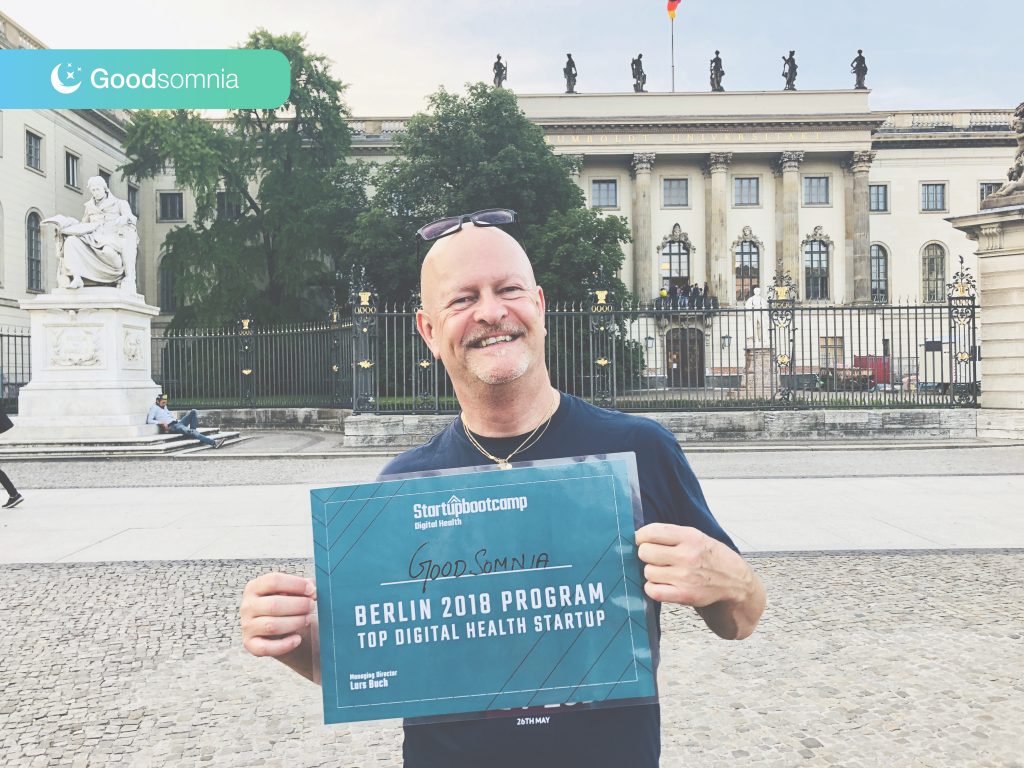 Here you find Europe's largest university clinic, Charité, the Max Delbrück Center for Molecular Medicine, the Deutsches Herzzentrum Berlin (German Heart Centre Berlin) and other institutes of the Fraunhofer Gesellschaft and Max Planck Society, as well as the Helmholtz and Leibniz Associations.
Currently, 300 medical technology companies, 240 biotech companies, and 30 pharmaceuticals manufacturers have chosen Berlin as their premier location.
Not just that, there are many grants that are available to business in Germany, investment volume and ticket sizes have jumped up high in the past few years and still growing!
How this translates for our company is access to vast networks of reliable researchers, a great testing ground for our product portfolio to be chiselled in, and huge pools of affordable, awesome people to strengthen our workforce.